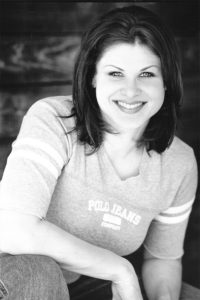 Martha Kelly­-Fierro has traveled the country and abroad choreographing, instructing, and showcasing her contemporary dance company.  Her unique style of dance was nurtured by assisting and touring with such world renown choreographers as Mia Michaels (So You Think You Can Dance), Keith Clifton (The Edge Dance Studio, Hollywood), and Jeff Amsden (A Few Good Men Dancin' ­ Broadway, NYC).
Her contemporary company, Altered Modalities, has been in existence for over 14 years and has performed in New York, Houston, Washington, Arizona, and throughout California. She has won several awards, including the new choreographer award at the Dance Under the Stars and the prestigious Gold Leo award at the Jazz Dance World Congress in 2000. Several of the dancers she has trained have gone on to dance, choreograph, or instruct professionally. She toured the United States as a faculty member with West Coast Dance Explosion and has been sought after as a master teacher because of her passion for movement and growth.
Currently, Martha and her husband reside with their seven children in Visalia, CA.